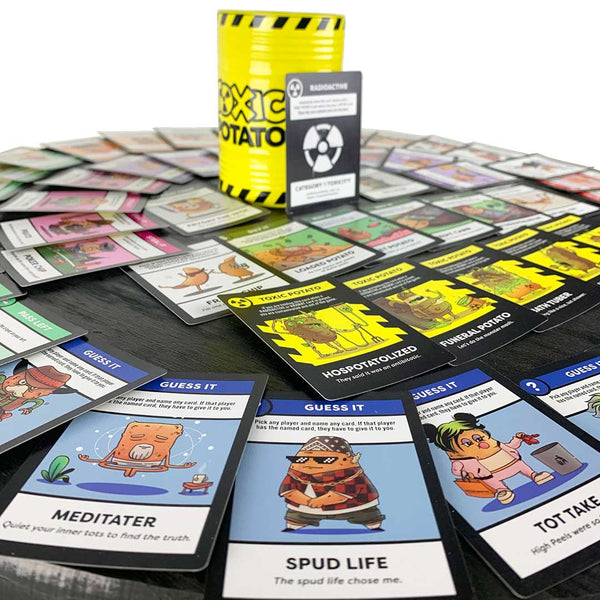 The Best Family Card Game
Toxic Potato is the card-game version of Hot Potato that is going to level up your family game night.
Perfect for Families - Toxic Potato is for ages 7+ and both the kids and adults love to play together.


Easy To Learn - Watch a three minute video and you are ready to start playing!


Quick To Play - Each round takes about 10-15 minutes, so you can fit a game in anytime!


Fun Interactions - Almost every turn affects the other players around the table, leading to some epic interactions that will bring out the smiles and laughs.


Toxic Potato brings the family together around the table in a fun, interactive way, because that's how the best memories are made!
If that sounds like what you are looking for with your family, go add Toxic Potato to your cart.